COSTA RICA SPANISH, SURF & YOGA SCHOOL FOR SALE
La Escuela Del Sol S.A., was established in 2007 and has hosted over 2,000 guests from around the world. Through that time, courses offered include fire dancing, Scuba certification, guided adventure programs and yoga teacher trainings, but the core of the business is and always has been Spanish, surfing and yoga...and it's a blast!
LEDS is currently located at the Wild Sun Jungle Resort but is a stand alone corporation and can be offered anywhere. The advantages of being at Wild Sun include a peaceful yoga deck, large enough for 24 students, an infinity pool overlooking the jungle and ocean and ample classroom space for all activities. There is also capacity for 20 guests split among simple and deluxe rooms.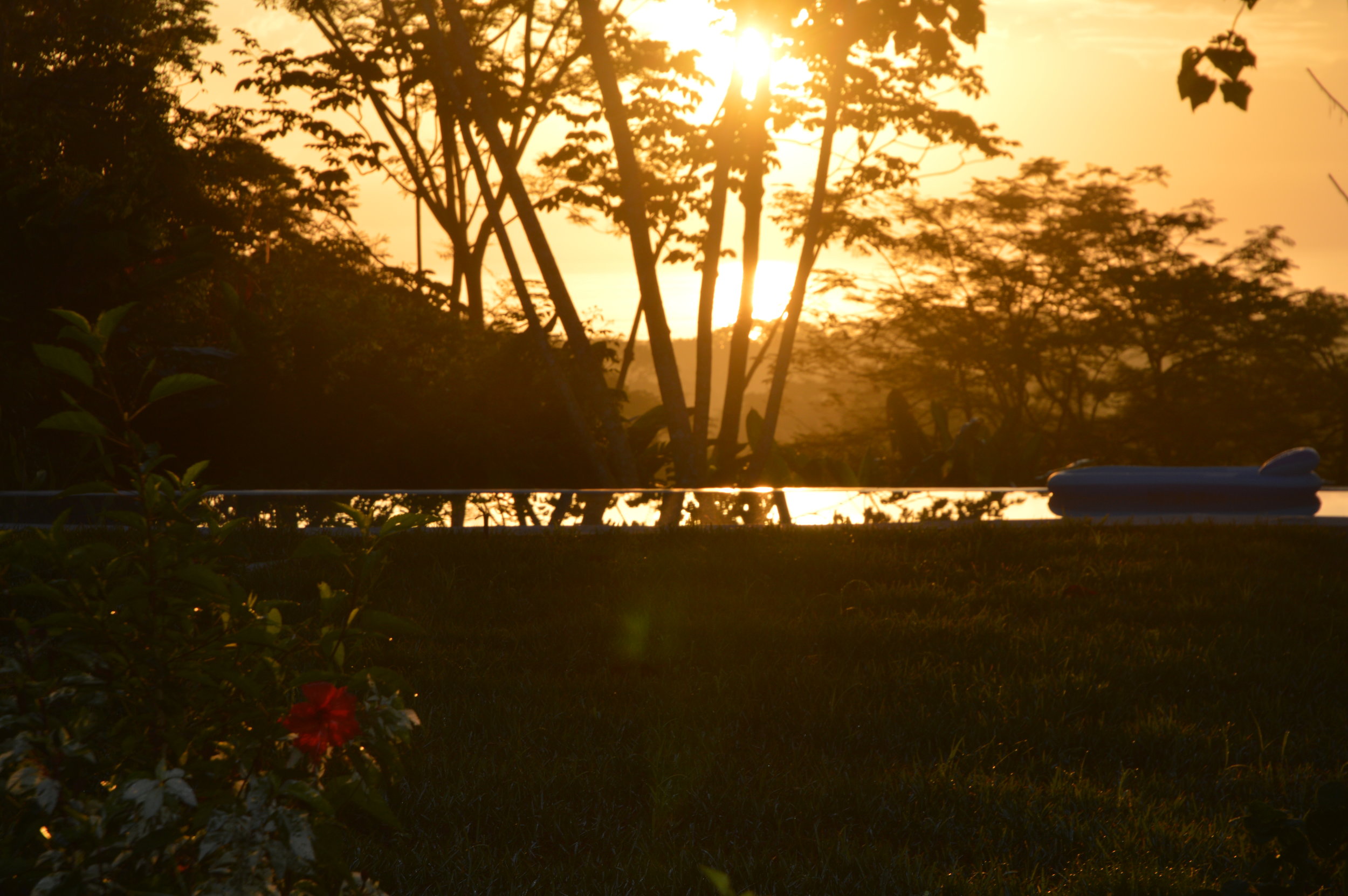 Purchasing Options
Option A - Purchase La Escuela Del Sol as a stand alone entity
You may purchase the school only. This includes:
Transfer of ownership of the Sociedad Anonima (La Escuela Del Sol S.A.).

This is a type of Costa Rican corporation which enjoys many of the privileges of being a Costa Rican citizen, including opening bank accounts and utilities such as phone lines, cable tv and internet. The S.A. is registered with the Costa Rican government and has paid all its taxes up to date.
Use of a one of a kind curriculum

developed over 10 years by Spanish teachers and academics. It is personalized to the school and surrounding area consisting of 4 workbooks, divided into proficiency levels.

All Spanish board games and teaching materials

including Spanish labs and activities.

Website:

www.laescueladelsol.com

10 years of Search Engine Optimization
back end editing platform to make simple changes quickly and at no cost
includes use of dozens of email accounts

Google Adwords Account

All keywords and ads already designed and effective to recruit new students
No need to spend thousands of man hours researching and crafting the perfect combinations

Marketing Profiles
Stellar Reviews:

www.tripadvisor.com
123teachme.com

Social Media Accounts

Instagram account
Twitter account
Option B - Purchase LEDS S.A. + Rent Deluxe Accommodations Building
Deluxe Rooms
This option includes Everything included in option A PLUS:
Exclusive use of our deluxe accommodations:

4 rooms each currently with 1 queen and 1 twin bed

each room can fit 3 twins or 3 bunkbeds for dorms up to 6 per room
rooms have satellite tv, private bath, hot water, A/C, minifridge, closet, digital safe

Option C - Purchase LEDS + Rent Simple Accommodations Building
Simple Rooms
This option includes Everything included in option A PLUS:
Exclusive use of our simple accommodation building:

Upstairs:

2 rooms each with bunk bed and twin bed
1 room with queen bed
All bedrooms have mosquito nets and fans

Shared bath house

3 bathroom stalls
3 hot water shower stalls
1 changing room

Downstairs

Large room may be used for:

Reception/Office
Converted into 2 bedrooms with 2 twins each, already fitted for A/C

Current capacity: 8 guests
Potential capacity: 12 guests